THE AMS FOR YOUR NRL TEAM
Enhance Your Data Environment: Plug Smartabase into your existing technology infrastructure.


Simplify & Centralise: Access all your players' performance, health, and injury data in one place.


Your Workflows, but Faster: Save time by automating your unique workflows, data collection, and reporting needs.


Context for Better Decisions: Provide timely and relevant info to make better decisions that drive player performance and availability.
FEATURED USE CASE: INJURY RISK PROFILES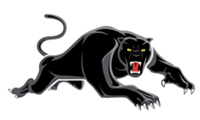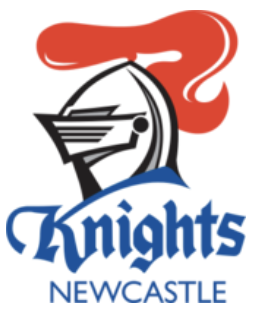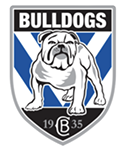 SIMPLIFY & CENTRALISE
Smartabase serves as a hub for your NRL team's performance program – streamlining data capture and seamlessly integrating with your existing systems, wearables, and technologies. When staff transitions happen, be confident your data isn't walking out the door.

Robust Integration
Use Smartabase to replace or complement your existing tech infrastructure. Leverage pre-built connectors to easily centralise data from third-party devices, wearables, and apps.

Custom Forms
Streamline data capture from player assessments, athlete questionnaires, performance interventions, and more using custom and mobile-friendly digital forms.

In-system Reporting
Analyse and present all your data directly in Smartabase. For more sophisticated modeling and analysis, easily integrate with your preferred analytics tools.
Using Smartabase has created more efficiency, transparency, and trust within our network. As a one-stop hub for us and our clubs, we've enabled data-informed decisions that help clubs deliver better care to their athletes and operate in a financially sustainable manner.
Popular integrations for NRL clubs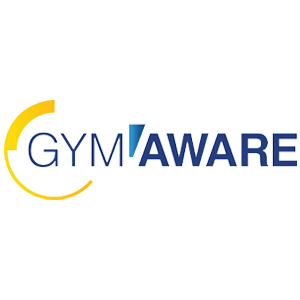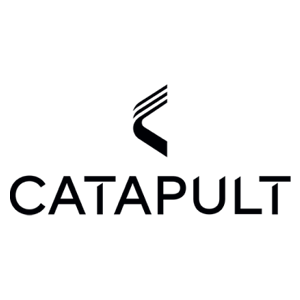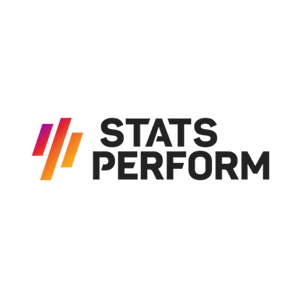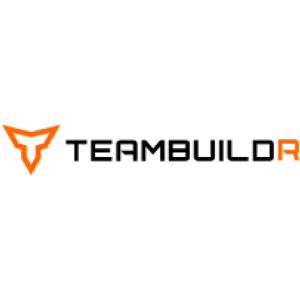 Your Workflows, But Faster
Configure Smartabase to fit your unique processes and daily routines including load forecasting, session planning, injury risk management, and player availability. Create an adaptable solution for a fraction of the cost and time it takes to build your own.

Flexible Group Structures
Create the structure that best suits your team or club and customise the experience and data for each group.

Role-Based Access
Easily control who has access to what – from forms to data to dashboards.

Custom Workflows
Work the way you want to work with flexible workflows that automate your data management process from end to end.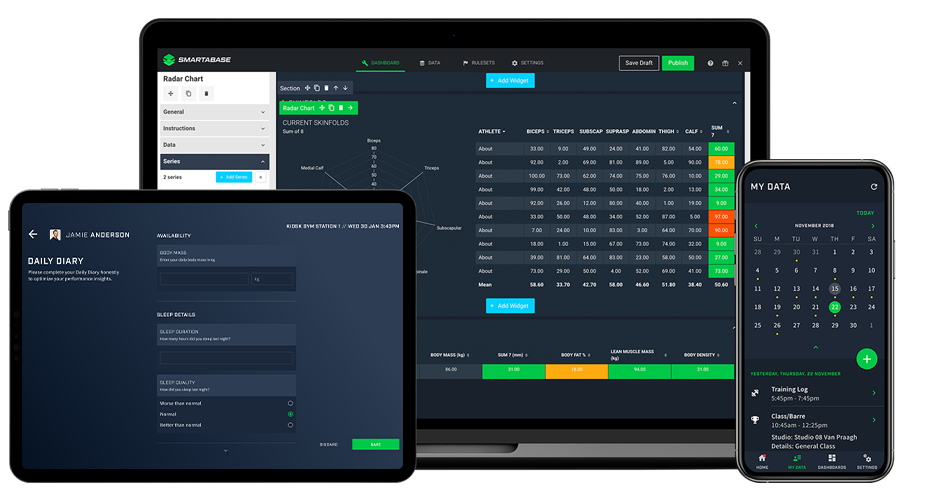 Context for Better Decisions
Get a 360° view of your athletes so your staff, coaches, and players can have effective conversations and make better decisions that drive performance and increase availability.

Flexible Metrics
Use the metrics and calculations your staff decides are the most effective for your team, environment, and strategy.

Custom Dashboards & Reports
Get your staff, coaches, and athletes on the same page by providing access to timely and relevant performance, health, and medical data.

Mobile Apps
Empower your players and staff by putting relevant information in the hands of the right people, in the right place, at the right time.
GUIDE
Building Your Human Performance Analytics Team
The first comprehensive resource for human performance leaders looking to start or evolve their HP analytics team.
READ MORE