Increase Capabilities & Personalize Care
Support your service members and first responders throughout their lifecycle.
Recruiting
Effectively select recruits by identifying common characteristics of the most successful candidates. Help candidates prepare for fitness tests by providing individualized programming and nutrition planning.
Training
Move candidates through the pipeline quicker, increase graduation rates, and minimize attrition by providing timely interventions and personalized fitness and nutrition programming to those at risk of injury or performance failure.
Active Duty
Increase training and deployment availability by reducing physical and mental injuries, speeding time to return, and improving resiliency. Track factors that contribute to injury or illness, create custom Injury Risk Profiles specific to your environment and flag individuals so timely interventions can be delivered. Promote performance nutrition education, leveraging software to empower tactical dietitians to increase their reach.
Exit from Service
Improve the overall quality of life for those who have served their country. Easily identify common physical and mental health risk factors among veterans and provide access to care and support. Give them a platform to connect with their veteran community and maintain a sense of belonging and purpose.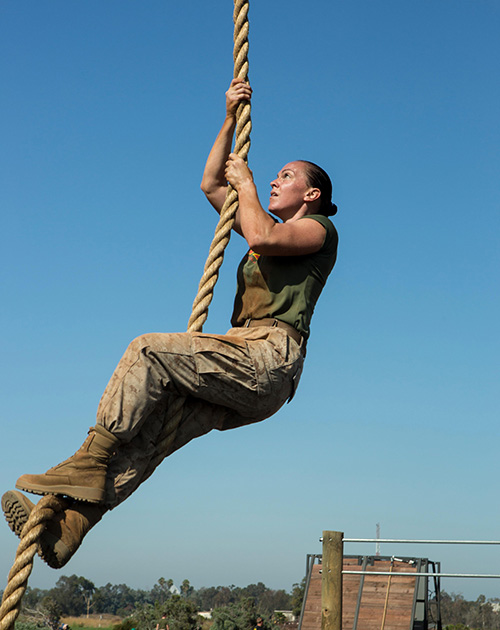 Products for Tactical Teams
Teamworks provides a suite of specialized apps for Military, Public Safety, and other government organizations.

Smartabase
Human Performance Data Management System (HP DMS)

Data Collection & Integrations
Easily centralize human performance data captured through forms, imports, or via integrations with wearables and other performance tech.

Data Visualization and Reporting
Create secure, personalized, and visually engaging dashboards that inform decision-making.
Mobile App
Capture data, access insights, and receive notifications while in the field or on the go.

Clearinghouse
Securely capture data from consumer wearables like Oura, Polar, and Garmin and anonymously pass it from commercial networks to military networks.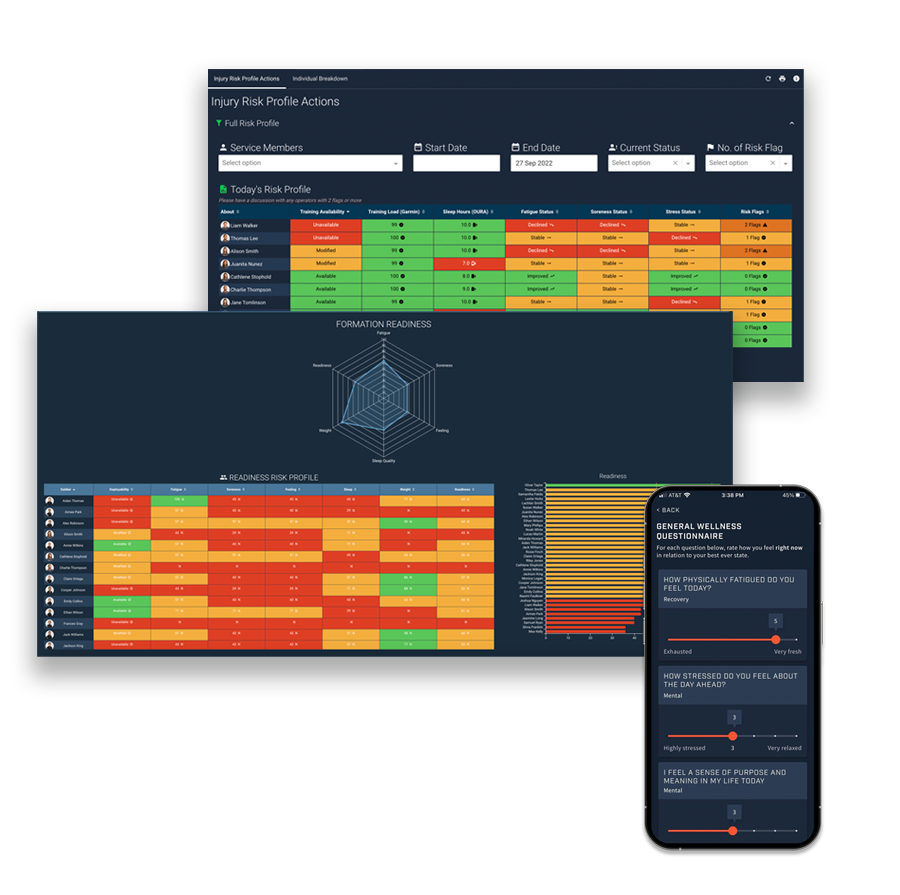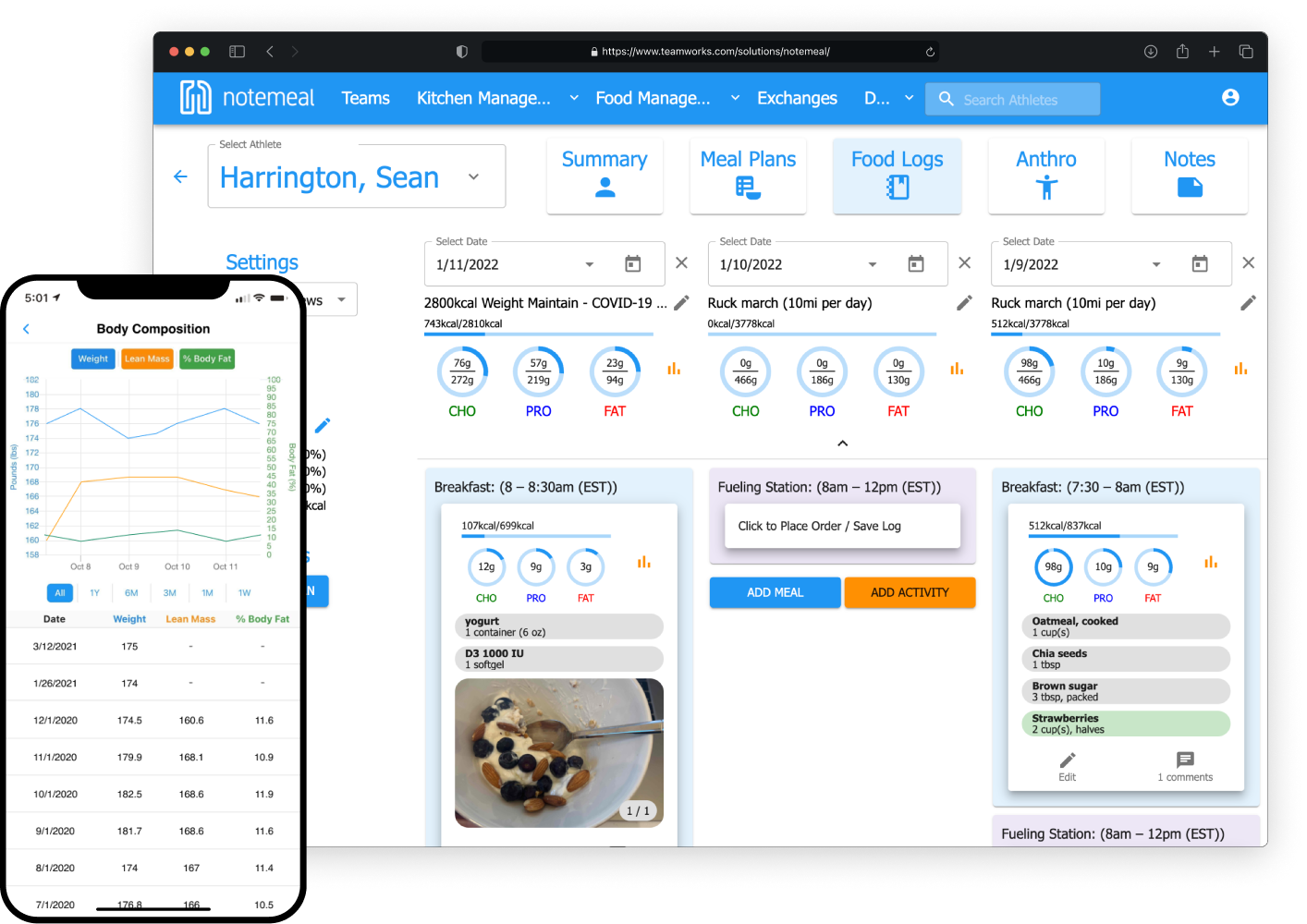 Notemeal
Performance Nutrition for the Military

Performance Kitchen
The Tactical fueling experience of the future. The "Kitchen" is built to enable a digital DFAC experience personalized for each service member to increase overall utilization of facilities through meal ordering, mobile menu engagement, and AI-powered meal suggestions.

Performance Dietitian Platform
Enables performance dietitians to develop personalized meal plans at scale while also analyzing and educating service members on optimal fuel choices.


SERIES
How to Operationalize an H2F Program
Joe Cruz, H2F Program Director 1/1 ABCT, 1st Armored Division, shares his insights and provides tips for successfully operationalizing the Army's Holistic Health and Fitness program.
READ PART ONE