Funding Innovation
Teamworks has closed a $65M Series E led by Dragoneer Investment Group, a San Francisco-based, growth-oriented investment firm. This recent round brings Teamworks' total funding to $115M in the last year and $165M overall, expediting Teamworks' ability to innovate within the sports tech space and enhance its product integrations.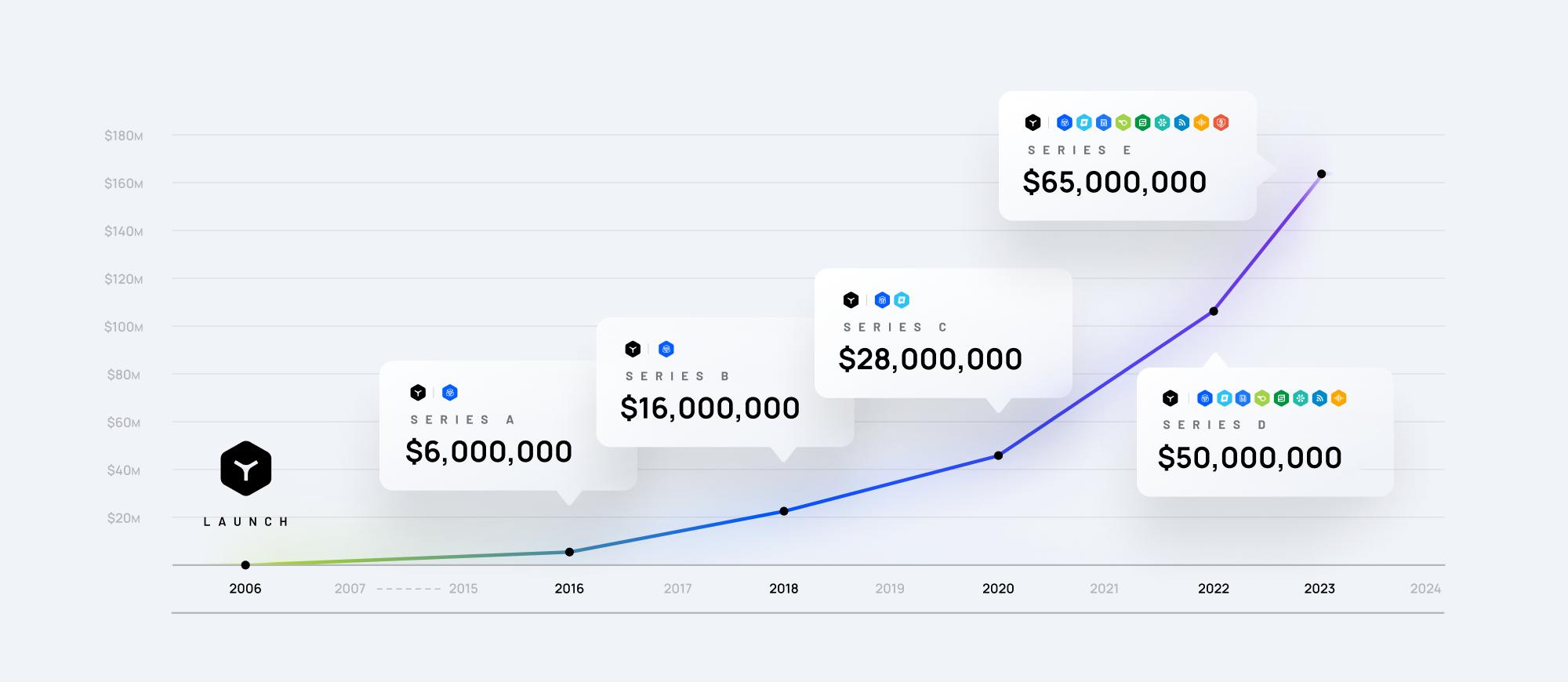 The new capital will continue to fund M&A and expand our growth into new regions and areas of elite human performance. With the acquisition of ARMS, we bring together the two most trusted tech brands in collegiate sports. It's a game changer for those working to transform their operations and deliver an exceptional athlete experience. ARMS' powerful workflow engine will have an impact beyond collegiate, with clear value for professional and military customers.
We look for category-defining businesses with innovative, customer-centric technology and a proven leadership team that operates in large, global markets. Teamworks checks all those boxes and more. Their efficient and durable growth over the last several years is impressive. But what excites us most is their vision for an integrated platform that will fundamentally transform how sports and military organizations operate to support their athletes, service members, and staff.
A Powerful New Union
Teamworks has acquired ARMS Software, a leading technology platform that empowers over 400 collegiate athletic departments with tools to recruit talent, manage compliance, automate operations, and streamline camps.

A Game-Changer for Athletic Departments
This powerful union brings together the two most trusted tech brands in collegiate sports and accelerates the delivery of a comprehensive recruiting and compliance solution.

Robust Process Automation for Pro, Olympic, and Tactical Teams
ARMS' sophisticated process automation engine, a configurable rules-based tool that has delivered incredible efficiencies in the complex U.S. collegiate space, will be applied across the operating system to help all customers further streamline and integrate their operations.

For more information on this union of sports tech powerhouses, read the letter from ARMS' CEO, Mike Hurt, or check out the FAQ page.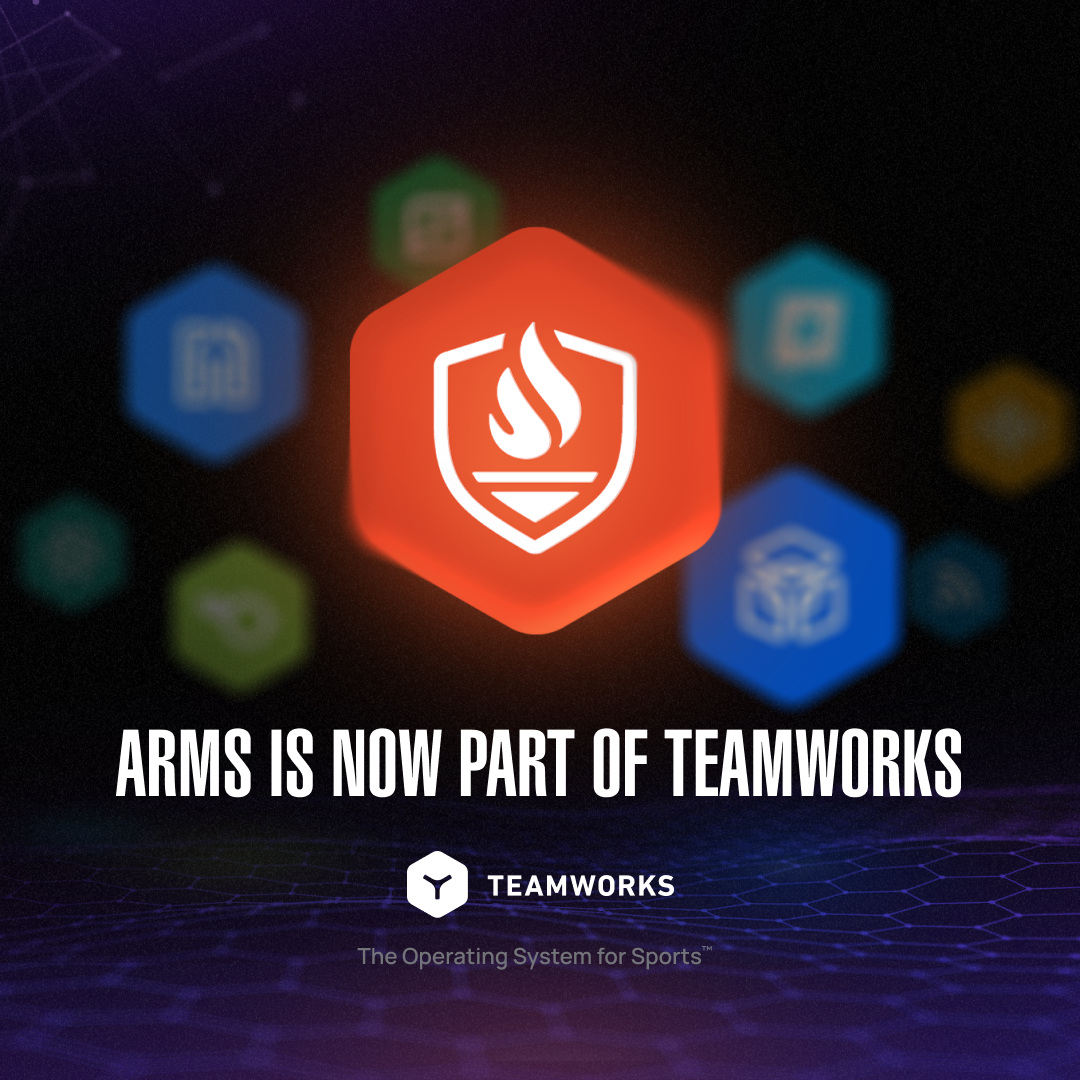 Teamworks is the clear leader in the sports tech industry, with an expanding footprint and a vision to integrate best-in-class purpose-built tools that service the athlete. We know ARMS can help make that vision a reality and partake in drastically changing the market. Teamworks and ARMS Software have independently revolutionized college athletics with their complementary product offerings; now is the time to bring them together to deliver a complete package for the customer.
The Evolution of The Operating System for Sports™
Teamworks set out to build the industry's best operational platform. Ten years and millions of users later, Teamworks Hub offers over 6,000 elite sports teams purpose-built technology that drives operational excellence and leads the market in athlete and coach engagement.

Teamworks' acquisitions of INFLCR, Notemeal, and Whistle launched the Operating System for Sports™, establishing the vision of a unified platform for specialized applications. Earlier this year, Teamworks acquired four more products: Smartabase, Retain, Nextplay, and Grafted.

With the ARMS acquisition and a fresh injection of capital, Teamworks is positioned to digitize the full athlete lifecycle with a best-in-class solution for every phase of the journey.
What Teamworks' Investors Are Saying
When we led Teamworks' Series D round last year, we had a thesis that there would be attractive opportunities for Teamworks to expand its platform with strategic acquisitions. What they've done since then, including this latest acquisition of ARMS, validated that thesis. We believe Teamworks is now the unmatched category leader – we're thrilled to be on this exciting journey.
Four years ago, we saw the potential for the incredibly underserved sports sector to capitalize on innovative technology, such as Teamworks. Today, Zach and team have made substantial progress delivering on their mission, and are seen in the elite sports and tactical industries as the go-to platform to run their organizations and empower athletes and members. We look forward to partnering in their next phase of global growth.
As a Board Member and investor in Teamworks since 2015, we believed in the potential for Teamworks to become 'the operating system for athletes.' The Series E financing, along with the ARMS acquisition (our 10th), accelerates our journey. Zach and the entire Teamworks team are excellent partners and have the same passion and vision they did 8 years ago.